It's that time of year again, when snow blankets the rugged coastline, villages are lit with colorful lights, and the aroma of hot chocolate lingers in the air. With traditional holiday events, Midcoast Maine combines the classics of the season with its own unique quirks that make holidays here truly special. Get into the spirit this season by attending these holiday events in Midcoast Maine.
Villages of Light
Join our villages of Newcastle and Damariscotta for the second annual Villages of Lights Festival. Watch as Santa and Mrs. Claus lead the way of the Parade of Lights down Main Street. After the parade, enjoy a hot festive beverage at one of the local restaurants for a "cup of cheer". The parade starts at 4:30 P.M. on November 24th, 2018.
Lobster Trap Christmas Tree
As one of the most unique holiday events in Midcoast Maine, the lobster trap Christmas tree is a beloved tradition, by locals and tourist alike. The nearby coastal town of Rockland, MN celebrates the Christmas holiday with a twist. In the center of town 155 stacked lobster traps form the largest lobster trap tree in the world. Decked out in over 2,000 lights, fanciful garland, and over 100 authentic lobster trap buoys, the tree is topped off with a giant lobster as the centerpiece.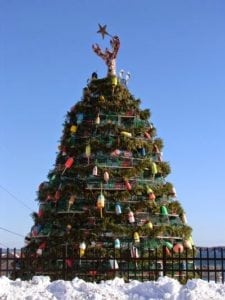 The entire town celebrates the lighting of the tree with a weekend-long celebration with food, music, and of course a visit from Santa Claus himself. The lighting will take place on November 23rd, 2018 at 4:45 PM, with festivities running through the weekend.
Boothbay Lights Festival
Boothbay and Boothbay Harbor host their annual Lights Festival to celebrate the spirit of the season. Signature events include Festival of Trees, a holiday firework show, and the Harbor Lights Festival.
Gardens Aglow at Coastal Maine Botanical Gardens
Visit the Coastal Maine Botanical Gardens for their annual holiday event, Gardens Aglow. As part of the Boothbay Festival of Lights, this event is New England's biggest and brightest light display, with over 650,000 colorful lights! The event runs November 15th – December 31st, 2018.
Sparkle!
The town of Freeport hosts their annual holiday event, known as Sparkle. Kicking off with the Parade of Lights on Main Street, the town hosts a variety of events all weekend long including a Holiday HO HO Hoedown, visits with Santa, model train at L.L. Bean, and free horse-drawn wagon rides. The event is scheduled to kick off on December 7th through the 9th, 2018.
Join us this New Year's and celebrate new beginnings with our annual New Year's dinner. This popular event includes hors d'oeuvres in the pub, elegant food buffet, and of course to finish off, a variety of desserts and a glass of bubbly will be served.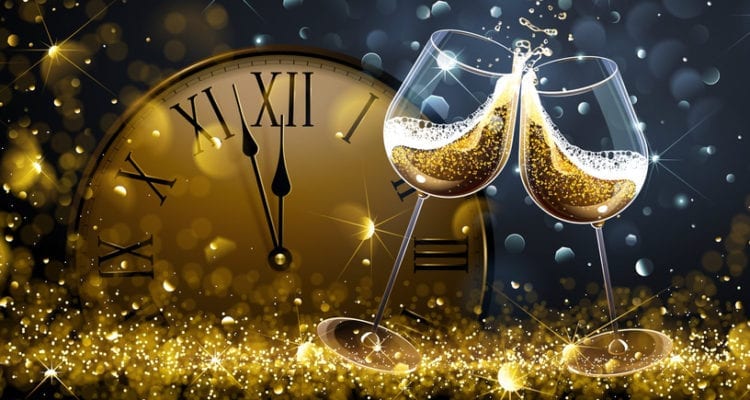 The event starts at 7:00 PM and the cost is $65 a person. A two-night minimum stay is required but stay three nights or more, and you can save an extra 10% off each night's stay. Rooms fill up fast for this event, so book your stay with us today!
A charming Newcastle Bed and Breakfast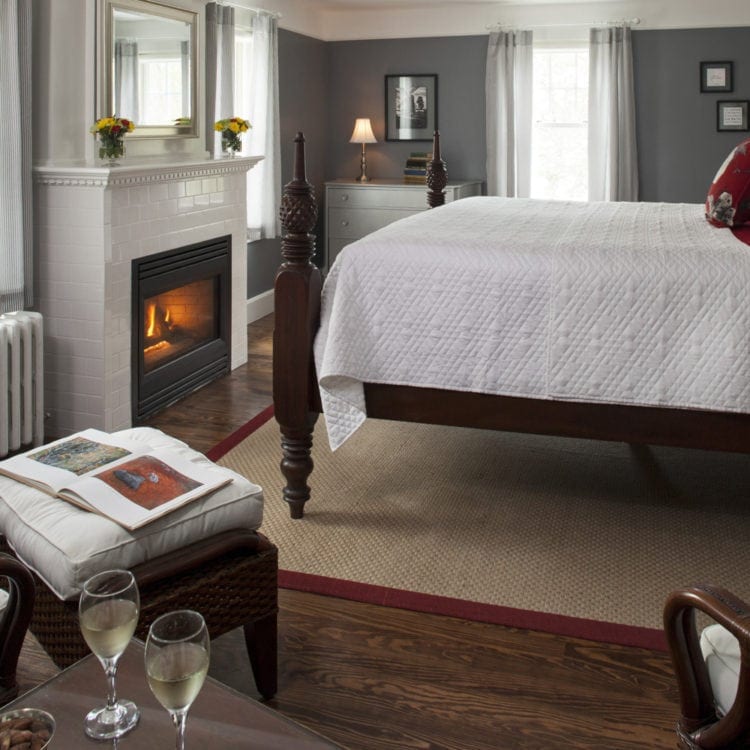 No matter what time of year, Newcastle Inn is a great choice for a quiet escape to Maine's coast. With our unique finishes, luxurious furnishings, and picturesque scenery along the Damariscotta River, Newcastle Inn accommodations are just what you are looking for, no matter what the occasion. Be sure to book directly with us to receive the best rate for your next vacation to Midcoast Maine.