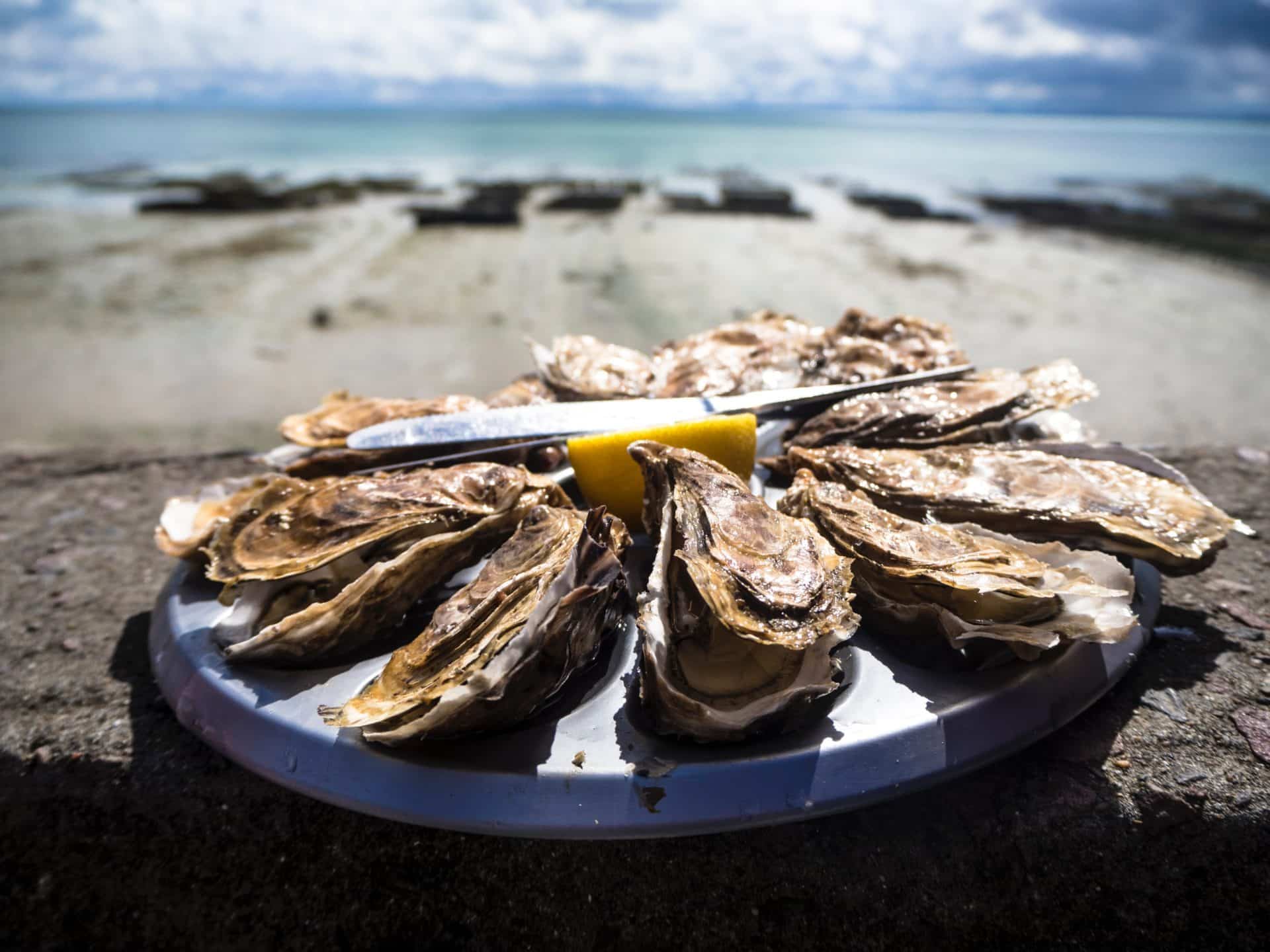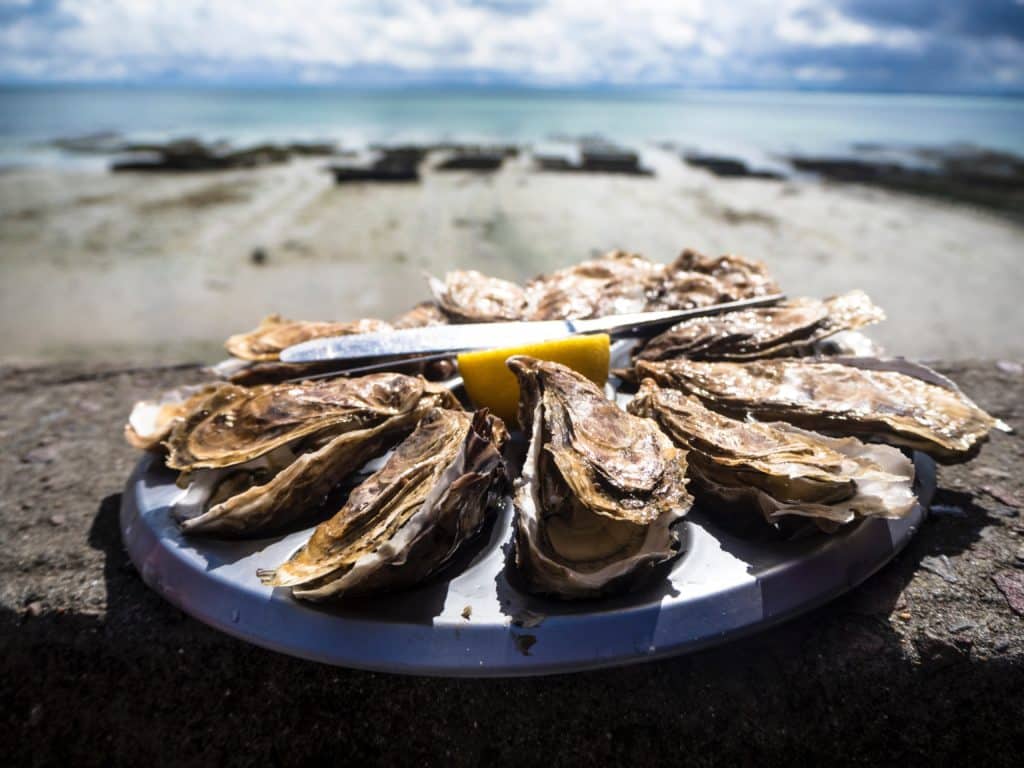 Come discover what is so special about Maine's oysters. From oyster farms, to an oyster trail, to oyster festivals, oyster lovers will find plenty of opportunities for all things oyster. For the rest of you still on the oyster fence, you may be wondering what all the hype is about. So, what is it about oysters that people either love or hate?
Oyster lovers relish the delicate, rich, and salty flavor as well as the health benefits. That's right, oysters are loaded with zinc, which can boost your energy, enhance your immune system, and strengthen your bones. They're also high in iron, calcium, selenium and protein and low in fat and calories.
Those of you who don't care for oysters may mention the slimy gray appearance, which causes you to reject oysters without even trying them first. We encourage you to reconsider with a trip down Maine's Oyster Trail. The Trail was launched in 2017 as an educational initiative to raise awareness and appreciation for Maine oysters. The Trail now includes 50 restaurants that serve oysters from over 70 farms!
While some people are concerned about certain aspects of farming, oyster farms are actually beneficial to the environment. They provide filtration as well as a new surface on which other animals can settle and grow. They also reproduce, which introduces seed to replenish the wild population. After about two years, oysters are ready to be harvested.
Did you know oysters have different flavors depending on the type and the water in which they grow? Their aquatic "neighborhoods" create subtle differences in their flavor similar to the way the same grape can result in a slightly different wine depending on where it was grown. For example, Glidden Point Oyster Farms' Cape Blue Oyster has a bright salinity and tender, slightly sweet meat, whereas Muscongus Bay Aquaculture's Dodge Cove Pemaquid Oyster features a deliciously light, citrus flavor with restrained brine and a sweet, clean finish. The cooking method will also alter the oyster's flavor. You can eat them raw, steamed, grilled, fried, and roasted. So, if you didn't like them the first time, it's worth trying them again. You may find one that you can no longer live without.
Whether you love oysters or are considering giving them another shot, you don't want to miss the Pemaquid Oyster Festival on Sunday, September 29, 2019 (rain or shine). Admission is free to this annual festival where you will enjoy educational exhibits, boat trips, music, local vendors, tons of delicious oysters, and an oyster shucking contest!
Whenever you decide to visit the beautiful coast of Maine, we encourage you to book your stay at our charming historic bed and breakfast, the Newcastle Inn. Located in Newcastle and near Boothbay Harbor, you will find plenty to see and do. Choose from a variety of guest rooms and amenities such as a queen or king size bed, garden or water view, tub or shower (or both), and gas fireplace or stove. We look forward to making your stay a delightful one!