If you haven't visited coastal Maine during the holidays, then now is the time. The festive atmosphere amidst a nautical backdrop is something to behold, especially as Boothbay presents the widely popular Gardens Aglow in Coastal Maine Botanical Gardens, the annual Harbor Lights Festival, and other signature events. These festivities bring much warmth and cheer to the start of the winter season. Here's everything you need to know to help you plan your coastal Maine winter getaway!
Accommodations
Located about 20 minutes from Boothbay Harbor, the historic Newcastle Inn offers elegant and comfortable lodging in the charming Damariscotta region of the Pamaquid Peninsula. Before heading out to the holiday events, enjoy a delicious home-cooked breakfast each morning and wonderful views of the Damariscotta River. At the end of the day, you will love returning to your luxurious guest room with gas stove or fireplace and plenty of amenities.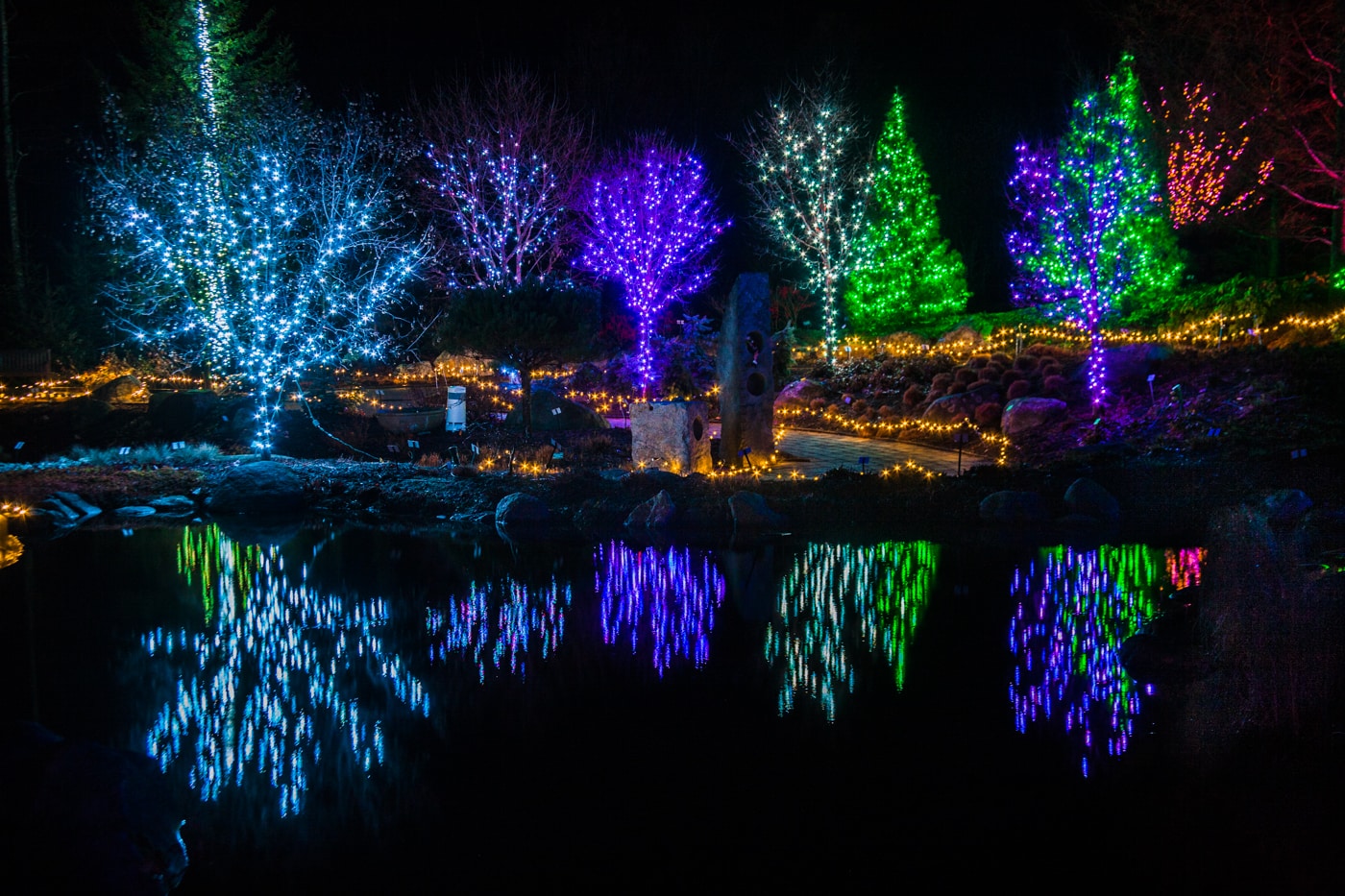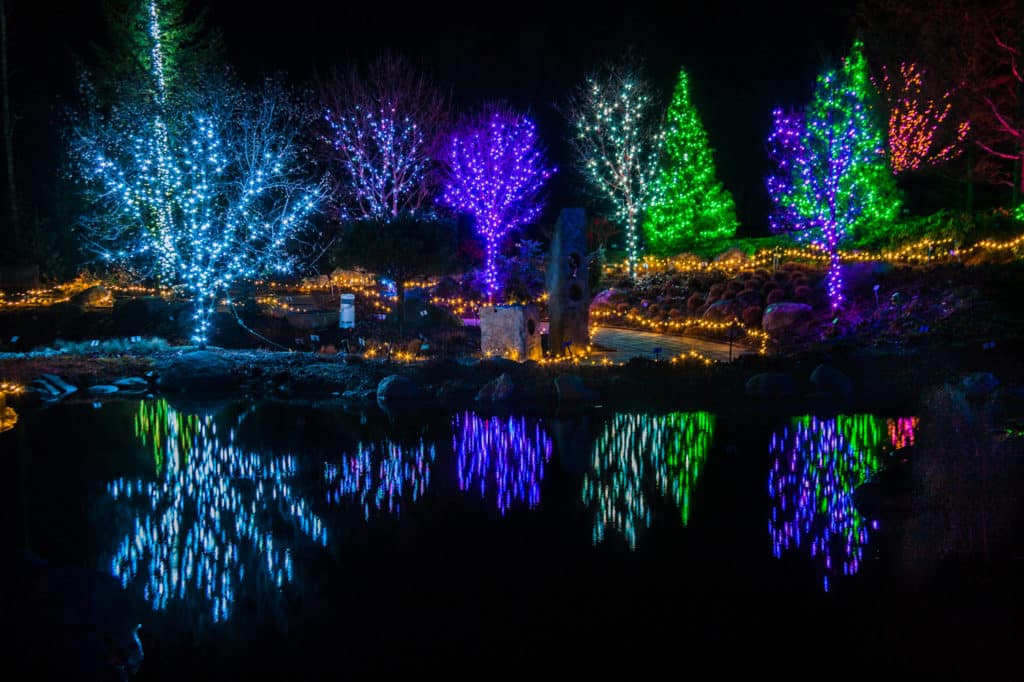 Part of Boothbay Harbor Lights Festival is Gardens Aglow, New England's biggest and brightest holiday lights display. Rated number one by Tripadvisor, this stunning display of over 650,000 twinkling lights will leave you breathless. Just imagine strolling along the garden paths surrounded by myriads of colorfully illuminated trees, buildings, walkways, and more.
And this year's event features something new – an incredible exhibit by acclaimed sculptor and artist, Steve Tobin. Drawing inspiration from nature, he creates contemporary outdoor sculptures using a variety of natural materials, such as wood, glass, steel, bronze, and ceramic. Many of his incredible pieces will be on display and lit to perfection.
In addition to the dazzling displays of lights and illuminated sculptures, the Gardenshop will be open to provide plenty of handmade and locally crafted gift options for your holiday shopping or for souvenirs. Highlights include hand-printed shirts and hooded sweatshirts, Maine-made soaps and candles, locally produced honey, live houseplants, and more.
To keep you warm and satiated as you stroll in awe, there will be plenty of food and beverage options, such as hot cocoa stands (inside and out), a s'mores pit, and a popcorn stand. Or take a break in the old Visitor Center, where you can sit and enjoy beverages and comfort food amongst the model trains.
2019 Gardens Aglow Event Schedule
Each night from 4:00 to 9:00 pm
November 14-17
November 21-24
November 29, 30
December 1
December 5-8
December 12-15
December 19-23
December 25-31
Location: 123 Botanical Gardens Drive, Boothbay, ME 04537
Just 23 minutes from Newcastle Inn
Note: Be sure to purchase tickets ahead of time as the number of entries each night is limited.
Boothbay Harbor Lights Festival
On December 7, the Harbor Lights Festival will provide fun and festive sights to get everyone in the holiday spirit, from carriage rides and story time, to tree lighting and caroling.
Schedule of Events
Craft Show – Boothbay Harbor Fire Station (9:00 am to 4:00 pm)
Festival of Trees – Opera House in Boothbay Harbor (10:00 am to 5:00 pm)
Santa & Mrs. Claus Arrives by Boat – Boothbay Harbor Town Landing (1:00 pm)
Visits & Photos with Santa – Boothbay Harbor Memorial Library (1:15 pm to 3:30 pm)
Horse Drawn Wagon Rides – Boothbay Harbor Opera House (1:30 pm to 4:00 pm)
Story Time – Sherman's Bookstore (2:00 pm to 3:00 pm)
Caroling & Lighting of the Christmas Tree – Boothbay Memorial Library Lawn (4:00 pm)
Grand Opening Reception for Art in the Square – Boothbay Region Art Foundation (4:00 to 6:00 pm)
Live Nativity – Our Lady Queen of Peace Catholic Church (4:30 pm)
Lighted Boat Parade & Light the Shore – Inner Harbor (5:00 pm)
This much-anticipated season offers other signature events to provide endless merry moments for celebrating the holidays in Maine.
Each Saturday and Sunday from November 30 through December 22, the Boothbay Railway Village will run the "North Pole Express." Begin your trip inside the historic 1912 Freeport Station, where you can warm yourself by the wood stove and write a letter to Santa. As soon as you hear, "All aboard!" you will head to the steam-heated passenger car and find a comfortable seat. If you prefer riding in First Class, then upgrade your ticket to a seat in the restored Franklin & Megantic Coach No. 2. Originally built in 1903, the coach reflects the plush walkover seats and mahogany interior typical of that era. Whether you ride First Class or not, you will relish the snow-capped forest views as you journey through the Village toward the North Pole.
Train Departures – 11 am, Noon, 1:00 pm, 2:00 pm, and 3:00 pm each day. Purchasing advance tickets is recommended.
The Opera House will be filled with beautifully decorated trees for the silent auction and ticket raffle. The decorated interior will also be filled with holiday shops featuring Mantle Table, Little Trees, Nature's Corner, and Santa's Sweet Shop where you can buy delicious homemade baked good and candy.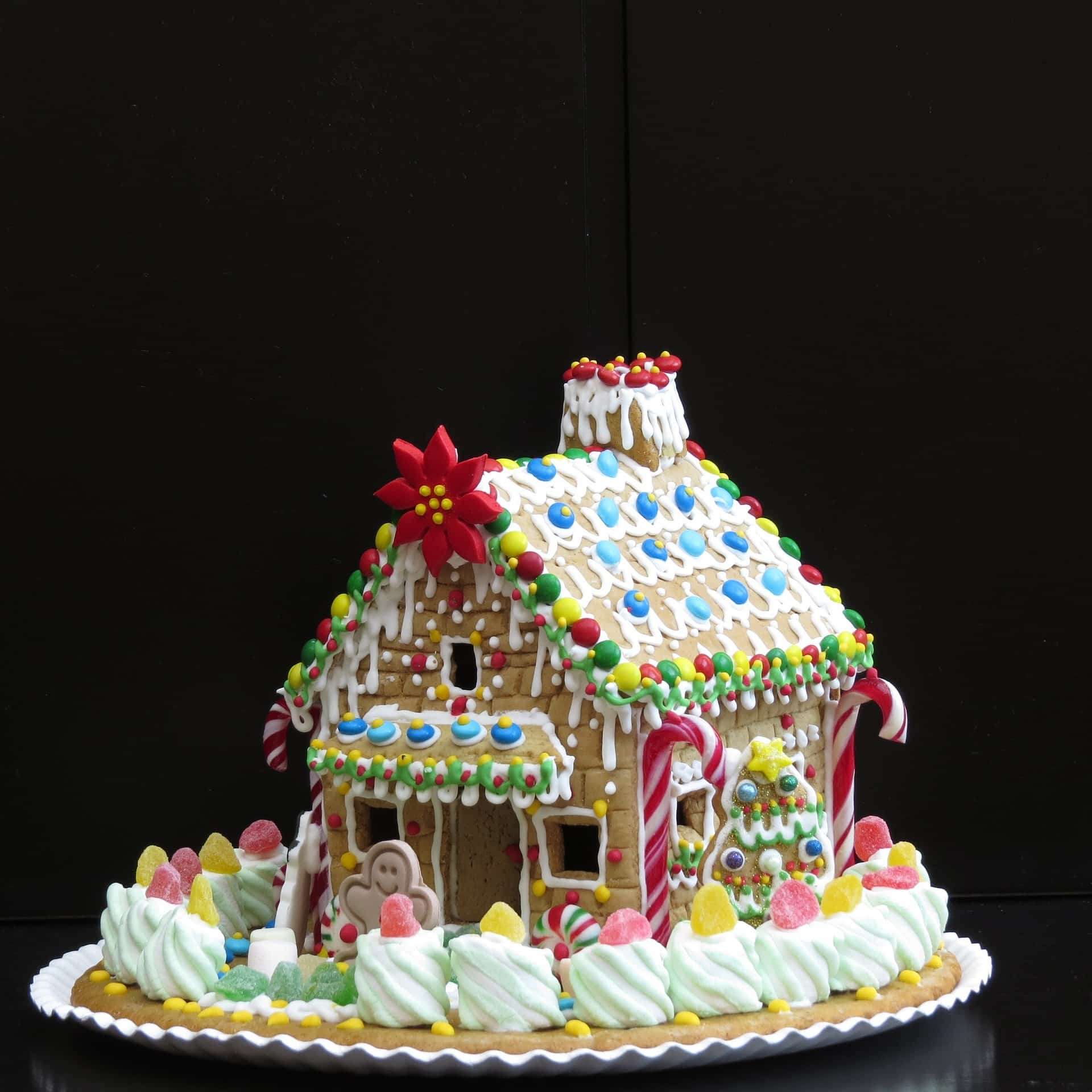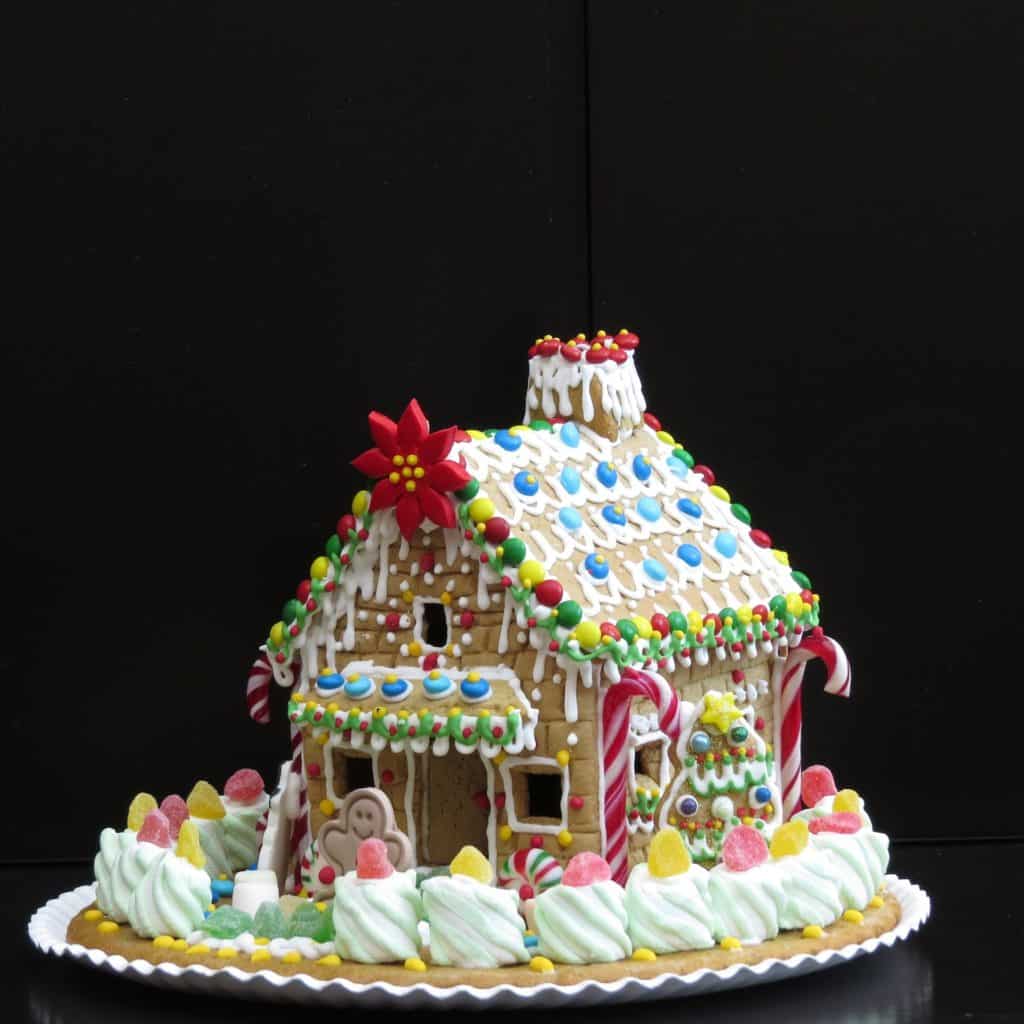 Have you ever seen a display of dozens of gingerbread houses in all shapes and sizes, including cabins, castles and lighthouses? You will love this creative annual event and competition. On December 14 and 15 from 10:00 am to 4:00 pm, professional bakers and grade school students will compete, to everyone's delight for: Best Holiday Spirit, Best Landscaping, Most Ingredients Used, and Most Spectacular, among other prizes.
Boothbay Harbor will be aglow on November 30 from 6:00 to 7:00 pm, but not with Christmas lights. This night, you will enjoy a fabulous and festive firework show, doubly impressive as the fireworks are reflected in the harbor waters.
As you can see, there is much to celebrate in Boothbay this holiday season. Start planning your getaway by reserving your room at Newcastle Inn. And please contact us with any questions. We look forward to making your holiday getaway one to always remember!