Whether you are planning a weekend getaway, business trip, or a family vacation; booking your stay at Newcastle Inn is the best way to go! From our quiet and tranquil location to our cozy and charming rooms, a stay at Newcastle Inn is your best choice when it comes to choosing a Maine bed and breakfast.
Breakfast is served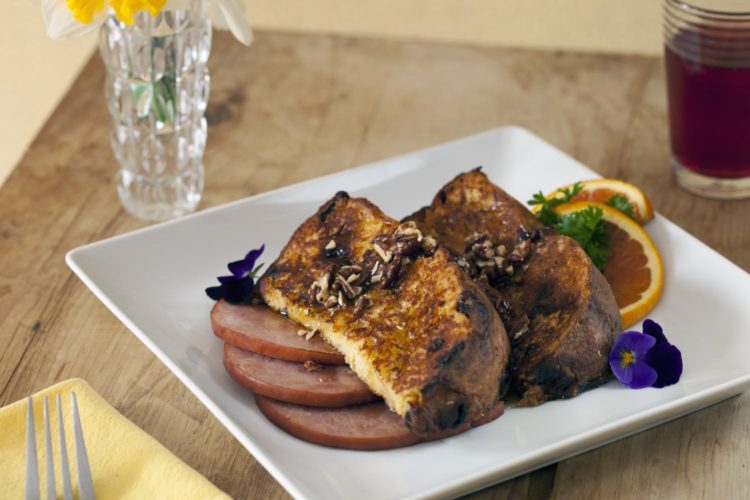 One of the many perks you can expect from Newcastle Inn is a delicious breakfast included in your stay. Newcastle Inn serves breakfast every morning in the dining room or the outside deck from 8:00 to 9:30 AM. Let the aroma of freshly baked muffins, brewing coffee, and sizzling bacon start your day off right! We also provide a "breakfast on the go" for those who have an earlier start to the day.
Be sure to also view our online recipe blog for recipes straight from our kitchen to yours.
Location Location Location
Newcastle Inn is located along the Damariscotta River in Newcastle, Maine. Nestled minutes away from downtown Damariscotta, we also make for the perfect home base for exploring nearby Boothbay Harbor, Monhegan Island, Portland, Rockland, and Camden.
Unique character
Newcastle Inn's historic rooms are individually decorated with antique and modern furnishings that make for a charming and cozy retreat in Midcoast Maine. Choose from 14 distinct rooms between the inn and the former Carriage House. Each guest room has its own private bathroom with plush bathrobes and luxurious linens – all designed with your comfort in mind.
Personal attention
Everyone wants personal attention when they travel to make their vacation that much more enjoyable. When you stay at Newcastle Inn, personal attention is our number one focus. Always going the extra mile, we want to make sure you feel like this is your home away from home.
Julie, the owner/innkeeper has been welcoming guests to Newcastle Inn for ten years. She and the staff pride themselves on making sure every guest feels welcomed with a friendly smile and helping hand.
Amenities
It's always the special amenities and little extras that can make a vacation memorable. When you stay at Newcastle Inn you will find a lot of little extras you won't get at a basic hotel. Our luxurious amenities at Newcastle Inn include a cozy outdoor patio along the Damariscotta River, garden area, spacious lounging area, plush bathrobes, and complimentary breakfast.
We also offer several add-ons to make your stay with us even more special. Whether you are celebrating an anniversary, birthday or honeymoon, let Newcastle Inn make the occasion unforgettable.
With our secluded, yet easily accessible location, our historic accommodations offer both charm and comfort for your next getaway to Midcoast Maine. From spacious rooms, in both our main house and carriage house, we have a space perfect for your traveling needs.
Be sure to always check our specials for the latest promotions. So, start browsing our accommodations and make sure to book directly with us for the best experience and the best-guaranteed rate. We look forward to having you!